Stanton Telecom, Inc.
1004 Ivy St
PO Box 716
Stanton, NE 68779
(402) 439-2264
Toll-free: 800-411-2264
info@stanton.net
Stanton Telecom Facebook Page
Stanton Telecom Employees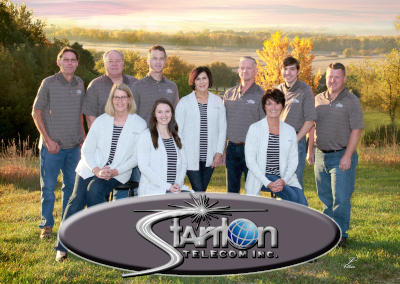 Leona Paden – President
Robert Paden – Vice President
Nick Paden – General Manager
Colleen Paden – Business Office Manager
Judy Throener – Sales / Marketing
Kevin Cash – Plant Superintendent

Blaine Greenough – Systems Administrator

Michaela Ahegarty – Customer Accounts / Service Representative

Louise Eberly – Customer Accounts / Service Representative
Jeremy Michaels – ICT Technician (Information Communication & Technology Technician)
David Bowles – ICT Technician (Information Communication & Technology Technician)
---
Stanton Telecom Welcomes Third Generation – 5/27/2020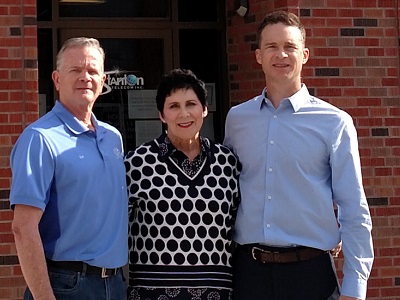 Strong family ties and love of community have made Stanton Telecom a three-generation company.
Owners Bob and Colleen Paden welcomed their son, Nick, back to the community a couple of weeks ago. Bob said he plans to retire and Nick is training to take over as manager.
Read more at the Stanton Register
---
May 27th, 2014… Stanton Telecom moves back into the newly remodeled office.
The newly remodeled front office at Stanton Telecom will have a display area which will allow customers to have a hands on opportunity to see and work with our products, equipment and experience the benefits they can bring to their home, farm or office.
Stanton Telecom has also added on space for a community room, offices for the IT department, and additional space for future expansion. Because of the constant advancements in technology, Stanton Telecom now has the space and abilities to continue to bring the best in technology to community members and now to Northeast Nebraska.
In the fall of 2013, Stanton Telecom began a 6 month face lift and remodeling project. The project included a new brick front and sign.
The remodel involved removal of walls to expand our front office area to include a sales floor and more room for customers. Offices and a work area were also added in the back for our technicians to provide computer sales, repair and networking solutions for our customers.
A new conference/community room has been established and will be available for anyone in our community to hold meetings, attend conferences or webinars, and may also be used for consultations or computer classes for Stanton Telecom's internet customers.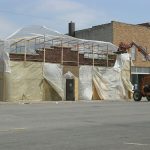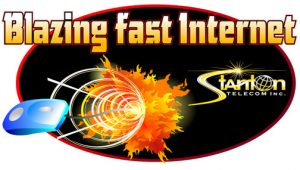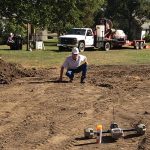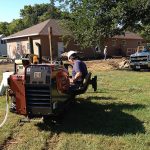 In 2009, Stanton Telecom upgraded their system to the latest cutting-edge internet technology by burying Fiber to the Home (FTTH) throughout their exchange. This fiber optic cable replaced the copper that was originally used for transporting service to all their customers. This state-of-the-art technology allows us to offer higher internet speeds and larger bandwidth to all customers. It also enhances their voice service and will eventually be used to carry IPTV (video over internet) to all their customers, including those in the country.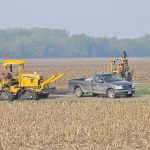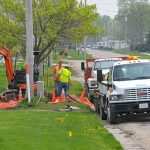 Fiber to the Pedestals
In 2001, Stanton Telecom completed a 4 year project of fiber burial from their office to every pedestal in their exchange. This project was the first step in building their fiber optic network and eventually taking fiber to every house in their exchange.
---
Stanton Telecom Inc. was first chartered as an independent telephone company on January 28, 1909. The name was Stanton Independent Telephone Company and was owned by H.J. Forbes and Harry D. Miller. On May 16,1951 the company was sold to R.G. and Maxine Deardorff. The Deardorffs changed the company name to Stanton Telephone Company, Inc. on March 27, 1979.
On August 1, 1980, the company was purchased by Leona K. Paden and the late Bernard L. Paden. Robert J. Paden acquired interest in the company shortly afterward. Upon completion of the sale, the Padens began the undertaking of modernizing the Stanton Telephone Company facilities and operations.
A new central office switch was installed which provided touch-tone telephone service and many new features became available to all subscribers. The outside plant was also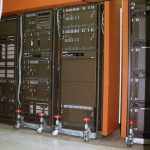 refurbished. New telephone cable was buried throughout the entire exchange.
The final phase of the project was completed in 1981 when the telephone office, located at 1004 Ivy Street in Stanton, was completely remodeled. Stanton Telecom continues to upgrade and improve its facilities.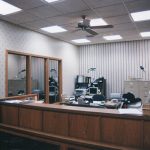 In the fall of 1995, Stanton Telecom buried a fiber line for toll from its office to highway 275, which connected its office directly to Century Link's line. At the same time the toll line was buried, Stanton Telecom added voice switching equipment, so they could continue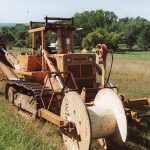 to bring their customers the best technology had to offer.
In September, 1996, Stanton Telephone Company changed its name to Stanton Telecom Inc. The new company name reflects the variety of telecommunication services Stanton Telecom provides its customers. Just a few of the services provided are: call waiting, caller I.D., voice mail, internet access, teleconferencing, phone systems, and other residential and business calling services.
Stanton Telecom prides itself in its friendly and efficient service. Because of its presence in the community, installation and repairs are usually done within 24 hours the request is made. The company will continue to provide quality and reliable service to its customers in the future.