Let Stanton Telecom's expert technicians take care of all your computer repair needs.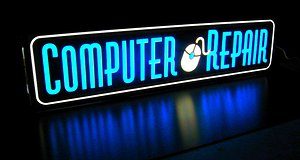 Are you experiencing computer trouble? Is your computer running slower and becoming unresponsive? Our technicians are willing to help! We can fix your problem either onsite or in our office. With our very affordable labor rates of $70.00/hr, we are confident that we can find a solution for any of your computer repair needs that you will be satisfied with.
Already a customer? Stanton Telecom's Internet subscribers get an exclusive $10.00 discount from the total cost!
Stanton Telecom's Technicians can diagnose and fix almost any computer ailment. Some of the most requested problems and solutions are:
Software upgrades
Program downloads
Data transfer
Maintenance and clean up
Malware/Spyware removal
Virus removal
Part Replacement
Guides and FAQs
Visit our FAQs page for more info!
---
Call 402-439-2264 or email us info@stanton.net
or stop by our office 1004 Ivy St for more information