Purchasing a new computer or networking equipment for your home or business can be a challenge. That's where Stanton Telecom can help bring you the newest technology, along with hard work and experience, from technicians you can trust.
Laptops
An amazing value for everyday basics. Interact with the web and documents with ease.
With quick, efficient processors, apps, and more, you can turn around tasks easily, whether you're online or offline.
Stay up-to-date with new laptops that come with great features on a powerful, portable platform.
Worry-free computing. Innovative features.
Get your hands on a versatile laptop packed with features for an enjoyable multimedia experience. All at an affordable price.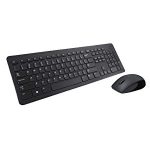 Desktops
With a variety of processors and storage drives, you can count on a desktop customized to fit your needs.
Stanton Telecom can also set you up with any accessory you may need.
Docking stations are available for tablets and laptops which allow you attach a keyboard, mouse, monitor, and other devices. Wired as well as wireless keyboards and mice are also available!
Monitors can be ordered with a wide variety of screen sizes.
Some details may vary
---
Call 402-439-2264 or email us info@stanton.net
or stop by our office 1004 Ivy St for more information